Spartan's Story
Every human can become unbreakable. They've simply forgotten how. We deconstruct modern-day comforts by tapping into an ancient methodology built on doing hard shit.
Competition tests us. Our events span from the world's most popular obstacle course races to trail events, functional fitness challenges, multi-stage mountain bike races and team-based endurance missions.
Training sharpens us. Our Spartan Master Coaches use unconventional tactics to create fitness programming for all skill levels.
Nutrition fuels us. Eating right is the foundation of high performance and a healthy life.
Community empowers us. Spartans all over the world support each other as they overcome every obstacle life throws them. Remember, you are strong alone; but together, we are unbreakable.
---
Spartan Leadership Program in Partnership with Synergy Learning Institute
Spartan Leadership Program has partnered with Synergy Learning Institute a nonprofit technical vocational college to bring in an online leadership program with an on-ground internship training program with Spartan Races.
Program Description
Today's leaders are having to lead others through dynamic and changing landscapes. And nothing is more dynamic and changing than a Spartan Race or the Spartan mentality. Students will learn how to resolve conflict, deal with resistance, adapt and apply situational leadership in ever changing conditions. Students will learn how to manage stakeholders during challenging times of persistence and rapid change. The core of the course will focus on foundational leadership and change management skills, team leadership skills, situational and adaptive leadership skills. By learning foundational leadership and change management skills, team leaders and managers will be better positioned to analyze a changing landscape, plan responses and achieve desired outcomes.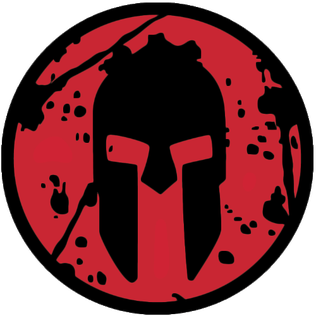 Online Course Objectives
Leading Collaborative Teams
Strategic Decision Making
Leading with Credibility
Motivating People for High Performance
Coaching Skills for Leaders
On-ground Internship Program
Students will attend one of the on-ground Spartan races for one week. They will pick one of the following options to intern and be trained in.
Construction
Software/logistics
Customer Service
Event planning
The training will be tied to a nationally recognized credential
---
Nonprofit Support and Participation
How you can help and bring awareness to your organization
Each nonprofit will have the opportunity to nominate their students to apply for the leadership program spots. Nonprofits will be required to cover the cost of the leadership program and cost for their student to attend a 1 week training with Spartan group to develop skills to transition into different working industries or an opportunity to be hired on by Spartan for future Spartan races in a part-time or full-time capacity. Pilot of first race with hopes to start between Sept to Oct. 2022 depending on race date. Total spots 10-12 per Spartan race. If you are interested in participating in this program please email us at [email protected] for your information packet.
---
This program is funded all through donations and sponsorship. If you'd like to donate please do so using the donate button to the right. If you are interesting in becoming a sponsor for this, please email us at [email protected].
Donate TODAY!