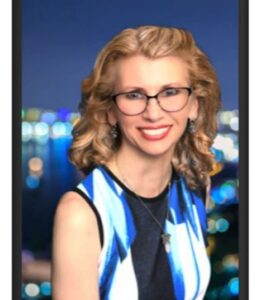 Southern Nevadan author Dr. Cheryl A. Lentz holds several accredited degrees; a Bachelor of Arts (BA) from the University of Illinois, Urbana-Champaign; a Master of Science in International Relations (MSIR) from Troy University; and a Doctorate of Management (DM) in Organizational Leadership from the University of Phoenix School of Advanced Studies. She has her Sloan C Certification from Colorado State University – Global, as well as her Quality Matters Peer Reviewer (APP/PRC) Certification.
Dr. Cheryl, affectionately known as 'Doc C' to her students, is associate faculty with Embry-Riddle University, Colorado State University-Global, University of The Rockies, Walden University, and the University of Phoenix.
Dr. Cheryl is also an active member of Alpha Sigma Alpha Sorority.
She is a prolific author known for her writings on The Golden Palace Theory of Management and refractive thinking. Additional published works include her dissertation: Strategic Decision Making in Organizational Performance: A Quantitative Study of Employee Inclusiveness.