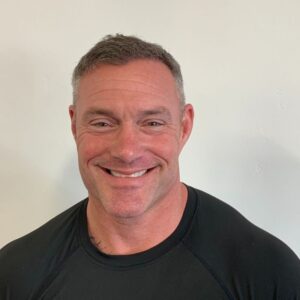 Randy is a retired Navy SEAL with 22 years of military service. He has served in multiple combat deployments. In 2012 Randy was named SEAL/Sailor of the Year for SEAL Team SEVEN and went on to be awarded SOY for all Naval Special Warfare Command. He served as the Leading Chief/Course and Program director for NSW Combatives department for almost three years. He developed the current combatives program that SEAL operators learn today and is the pinnacle of hand-to-hand combat training.
In 2016, Randy retired from the military and continued on with a life of service by becoming a firefighter for the City of San Diego. He helped teach the department's active shooter response classes and designed the combative patient management course for SDFD.
In 2018, Randy formed his own business, American Warrior Combatives where he continues to teach military, law enforcement, 1st responders, and civilian personal in self-defense and combatives techniques.
Randy is a California registered paramedic, Naval master training specialist, and a black belt in Brazilian Jiu-Jitsu. He has a bachelor's degree in General Studies from American Military University and is currently finishing up his master's degree in Organizational Leadership from National University.