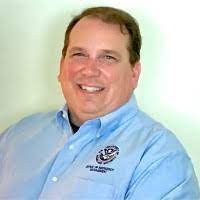 Todd De Voe is the Director, Emergency Management for Titan HST and the host of the leading emergency management Show EM Weekly. Todd involvement in Emergency Response, Emergency Management, Education and Volunteer Management started in 1989 when he became a volunteer firefighter in upstate New York. In 1991 Todd joined the United States Navy and became a Hospital Corpsman assigned to the Fleet Marine Force. In 2005 Todd was hired by the City of Dana Point at the Emergency Services Coordinator. In 2008 Todd was asked to be on a steering committee for Coastline Community College, as they developed their emergency management program, later that year Todd was invited to join the faculty.
Today Todd is an instructor of Emergency Management at California State University Fullerton for the MPA program and, The University of California Irvine's Certificate of Emergency Management. Todd is a graduate of the National Emergency Management Executive Academy's Cohort VII.
Todd is the President of the International Association of Emergency Managers (Region 9) and is the Region 9 representative on the University and Colleges Caucus.